Modal Conductive Fabric
The front is modal, which is comfortable and soft to the touch, and the back is 100% silver fiber, which has the functions of antibacterial, shielding, electrical conductivity, and deodorization. It can effectively shield the harm of electromagnetic radiation to the human body.
The fabric is washable and non-stretchable, and can be used for electrical work clothes, clothing, sportswear, medical stimulation electrodes, muscle stimulation in fitness, improving blood circulation, etc.
Support color customization. Free samples are provided.
Care Instructions for Silver Fibers and Fabrics:
◆Hand wash
◆The water temperature should not exceed 50℃
◆Avoid direct sunlight to prevent silver from accelerating oxidation.
◆Do not use chlorine-based cleaners containing bleach or any type.
◆Do not iron.
◆Do not use a clothes dryer. Dry in the shade.
◆Avoid using in high salt or sulfurized air conditions.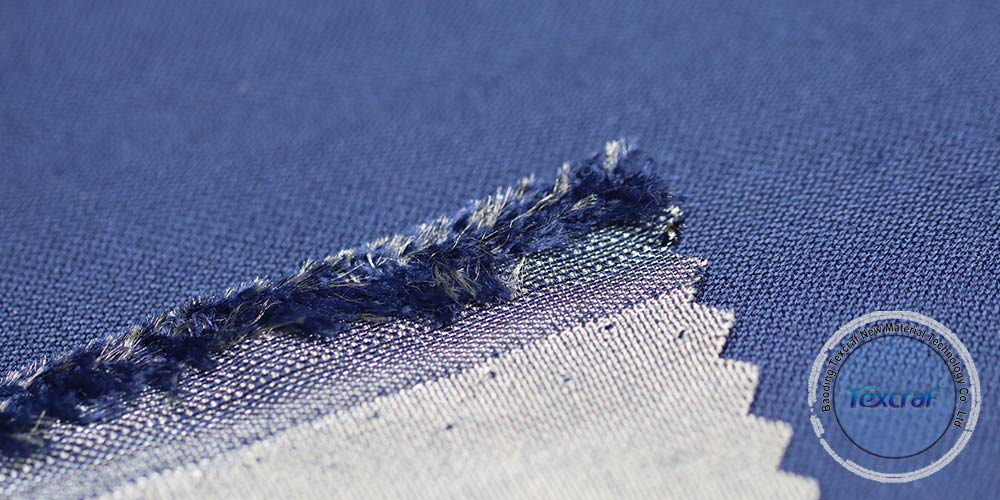 Widely used in electrical clothing, clothing and sportswear, shielding curtains, electrodes and muscle stimulation, shielding home textile products, etc.
It has good electrical conductivity, uniform shielding effect, breathable, soft and skin-friendly, natural antibacterial, anti-radiation, washable, deodorant, conductive, and safe fabric.